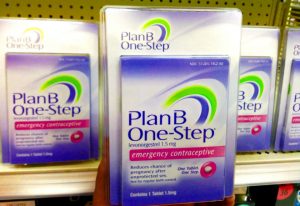 If Congress repealed Obamacare, there would be no contraception mandate.
If there were no contraception mandate, religious organizations like Little Sisters of the Poor wouldn't have to go back to court to fight it.
But Obamacare still stands, because the GOP Congress won't repeal it.
The Trump administration broadened religious exemptions to the mandate in October, but California and Pennsylvania have sued the federal government to take them away.
Women's "right" to employer health-plan contraceptive drugs that might kill babies apparently trumps the religious freedom of those who oppose killing babies. The attorneys general of California and Pennsylvania believe this is the case. From Town Hall:
The lawsuit claimed the rule change was unconstitutional because it targets and harms women by denying their Fifth Amendment rights to equal protection under the law and that it allows employers to use their religious beliefs to discriminate against employees.

Pennsylvania sued the Trump administration over the change shortly after.

"Millions of women could be denied needed contraceptive care against the advice of science, public health and medical professionals," Pennsylvania Attorney General Josh Shapiro said at a press conference he held at a Planned Parenthood Southeastern Pennsylvania clinic in Philadelphia to announce the lawsuit.
The former administration offered religious organizations a so-called accommodation to delegate contraceptive drug coverage to insurance companies, but the accommodation was unsatisfactory. Religious organizations would still facilitate this coverage by their involvement in the delegation.
A total repeal of Obamacare would render the abortion-pill coverage issue moot.