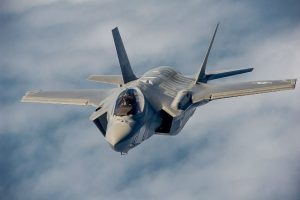 President Donald Trump approved a new defense budget that delays the delivery of F-35 fighter jets to Turkey.
The president signed the National Defense Authorization Act on Monday, which included an amendment added delaying the delivery of the jets to Turkey for a period of 90 days while the Pentagon investigates and submits a report on U.S.-Turkish relations.
Amidst the deteriorating relations between the United States and Turkey, President Trump last week announced higher tariffs on steel and aluminum. "I have just authorized a doubling of Tariffs on Steel and Aluminum with respect to Turkey as their currency, the Turkish Lira, slides rapidly downward against our very strong Dollar! Aluminum will now be 20% and Steel 50%. Our relations with Turkey are not good at this time!"
Turkey's currency, the lira, continues to plunge, given the country's financial crisis. The lira dropped an additional seven percent on Monday after dropping 14 percent over the weekend. The currency has seen a 40 percent drop over 2018. Turkey's central bank continues to attempt to stabilize the currency in what Turkish President Tayyip Erdogan referred to as a "economic siege."
The U.S. has been clear that relations will not improve until incarcerated American Pastor Andrew Brunson returns home. The pastor was arrested and has been in prison since the Turkish coup attempt in 2016. He has been accused of aiding terrorists. State Department spokeswoman Heather Nauert recently spoke to the press aboout tensions with Turkey. "The progress that we want to be made is to have Pastor Brunson return home. I will leave it at that."
Erdogan continued his attacks on the U.S. last week in a New York Times op-ed. He claimed U.S. support of the Democratic Union Party in Syria, its refusal to condemn the 2016 coup attempt, and "sanctions" as ongoing "unilateral action against Turkey by the United States [that] will only serve to undermine American interests and security. Failure to reverse this trend of unilateralism and disrespect will require us to start looking for new friends and allies."
Turkey has invested $1.25 billion into the F-35 program and several Turkish companies manufacturing parts for the jets since 1999. Under the new defense budget, the Pentagon will investigate U.S.-Turkey relations amidst Turkey's plans to purchase the S-400 surface-to-air-systems from Russia, which would pose a national security concern to the U.S.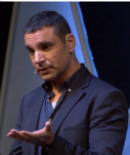 Amir Tsarfati, a Jewish Christian, is the founder and president of Behold Israel, a news site to correct the scarcity in trustworthy reportage on issues and events impacting Israel, and to resolve the uncertainty about who or what to believe.