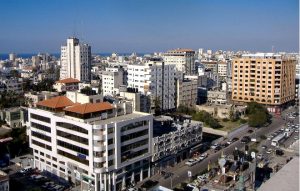 United States President Donald Trump spoke with Palestinian Authority President Mahmoud Abbas for the first time by telephone Friday. President Trump reportedly invited Abbas to visit him in the White House.
"President Trump has extended an official invitation to President Abbas to visit the White House soon to discuss ways to resume the political process, stressing his commitment to a peace process that will lead to a real peace between the Palestinians and the Israelis," a spokesman for President Abbas said.
In a press conference during Prime Minister Benjamin Netanyahu's visit to the White House, President Trump spoke of his administration's commitment to "working with Israel and our common allies in the region towards greater security and stability." He addressed the peace process with the Palestinians. "That includes working towards a peace agreement between Israel and the Palestinians. The United States will encourage a peace, and really a great peace deal. We will be working on it very, very diligently."
President Trump said the peace process "is very important to me also, something we want to do. But it is the parties themselves who must directly negotiate such an agreement. We will be beside them, working with them," dismissing the Obama administration's efforts to use the United Nations Security Council to force a solution not negotiated directly between Israel and the Palestinian Authority.
President Trump addressed U.N. Security Council Resolution 2334 that the Obama administration abstained to during a vote, essentially voting to allow the anti-Israel resolution to pass.
"This is one more reason why we reject unfair and one-sided actions against Israel at the United Nations which has treated Israel, in my opinion, very, very unfairly, or other international forums, as well as boycotts that target Israel," President Trump said.
Given the shift in American foreign policy towards options other than a two-state solution, the Palestinian Authority has been actively lobbying international bodies to remain committed to a two-state solution and enforce Resolution 2334.
At the end of February, Abbas addressed the United Nations Human Rights Council in Geneva, calling on the Council to implement the U.N. Security Council Resolution 2334 adopted in December of 2016, warning that abandoning the resolution could lead to delay or loss of a two-state solution. He stated that a two-state solution "must be protected from any attempt to withdraw from it or simply disregard it," calling on United Nations' bodies to "not to take steps that contribute to strengthening the Israeli occupation of the State of Palestine," including "the support to the Israeli settlement enterprise, attacks against holy places or moving embassies to Jerusalem," referring to the Trump administration's commitment to moving the U.S. Embassy in Tel Aviv to Jerusalem, Israel's capital.
Photo credit: By I, Aotearoa, CC BY-SA 3.0, Wikimedia Commons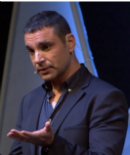 Amir Tsarfati, a Jewish Christian, is the founder and president of Behold Israel, a news site to correct the scarcity in trustworthy reportage on issues and events impacting Israel, and to resolve the uncertainty about who or what to believe.