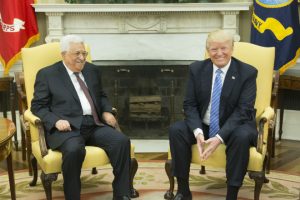 President Donald Trump announced he is sending senior officials to the Middle East to advance the peace process between Israel and the Palestinians. Jared Kushner, special adviser to the president, will visit the region alongside Jason Greenblatt, Special Representative for Foreign Affairs, and Dina Powell, Deputy National Security Adviser
The Trump administration released a statement on Friday: "To enhance the chances for peace, all parties need to engage in creating an environment conducive to peacemaking while affording the negotiators and facilitators the time and space they need to reach a deal."
The officials will reportedly visit with officials in Israel, the Palestinian Authority (PA), Saudi Arabia, Qatar, the United Arab Emirates, Egypt, and Jordan.
Their visit comes after the PA claimed it had lost confidence in the Trump Administration. "Washington is marching to Israel's drum and accepting every mistake it makes, while dismissing the Palestinians," a senior official reportedly said to Israeli media.
The official claimed that Israel is receiving "full backing" from the United States, but that it continues "to exclude the Palestinian Authority from talks with Jordan and Egypt," claiming that it "gives us reason for concern about a possible regional plan that would come at the expense of the Palestinian issue."
The official warned that the PA would "continue the diplomatic intifada, we will isolate Israel diplomatically, and use every method that international law allows against it," referring to the Palestinians' ongoing efforts against the State of Israel and the United Nations and international organizations.
Prime Minister Benjamin Netanyahu welcomed President Trump's delegation, stating on Sunday during his weekly cabinet meeting that "Trump will soon be sending Jared Kushner and Jason Greenblatt for talks in the region, and of course Jerusalem, in an effort to jump-start a diplomatic process…We of course will welcome them as always."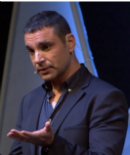 Amir Tsarfati, a Jewish Christian, is the founder and president of Behold Israel, a news site to correct the scarcity in trustworthy reportage on issues and events impacting Israel, and to resolve the uncertainty about who or what to believe.