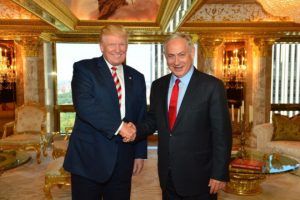 United States President Donald Trump is expected to visit Israel at the end of May. A delegation of 25 American officials [arrived] Thursday to prepare for the president's visit.
Reports were released on Wednesday confirming President Trump's plan to travel Israel with Ivanka Trump and Jared Kushner, who serves as President Trump'' special adviser on the Middle East.
While the specific days for the president's visit have not been provided or officially confirmed by the White House, Trump is expected to participate in the annual NATO summit to be held on May 25 in Brussels.
Reports also confirmed that U.S. Ambassador to the United Nations, Nikki Haley, will visit Israel in June. It has not been confirmed whether her visit will come directly following President Trump's.
The 25-member delegation set to arrive in Israel [Thursday] will visit with Israeli officials from both government and the Ministry of Foreign Affairs. The delegation will plan out President Trump's tour, including the sites he will visit. The delegation is also believed to be coordinating meeting with the Palestinian Authority.
Prime Minister Benjamin Netanyahu met with President Trump in Washington in February after the president announced he would make his visit to Israel as President of the United States a priority.
Photo credit: GPO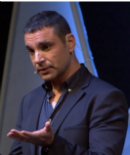 Amir Tsarfati, a Jewish Christian, is the founder and president of Behold Israel, a news site to correct the scarcity in trustworthy reportage on issues and events impacting Israel, and to resolve the uncertainty about who or what to believe.