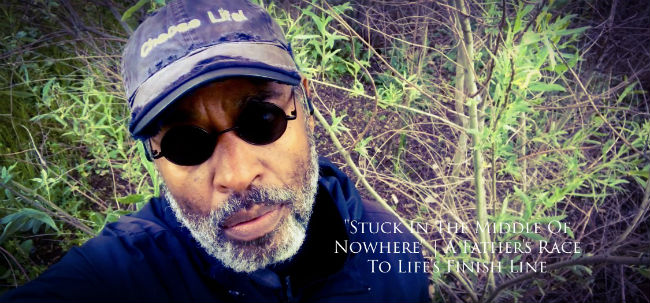 My wife, Lori, and I are "Life Runners.
Pat Castle, Ph.D., is not only our leader. He is also our friend. Together we've teamed up with Pat and Enggrid Tjia, our San Francisco Bay Area "Life Runners" chapter leaders, to cross the finish line that ends abortion. Our Lord and Savior, Jesus Christ, is always first and foremost. Life is precious. "Without Life, Nothing Matters." So as a "Life Runner," I run with God in my heart and on my mind.
Like many of you, I have children who are grown, out of the house, on their own, and doing their own thing. As you can imagine, from time to time, I have been running and stopped along the trail to create a short video message to encourage my children to hold on to "God's Unchanging Hand" (Malachi 3:6; Hebrews 13:8). As a father, this was just one of the ways I was staying in touch with my children.
During this coronavirus pandemic, however, I have stepped up the creation of my video messages to almost every other day. As a father, my goal is to share a Bible verse with my children and assure them that my wife, Lori, and I are all right. Yeah, I am a "Life Runner," but I am a father first, and my children and grandbabies are constantly on my heart. "Stuck In The Middle Of Nowhere | A Father's Race To Life's Finish Line" is an ongoing set of videos that I am making for my children, as I run this race to life's finish line. Via these videos, I also want to encourage other fathers to take this time of "Sheltering In Place" to draw closer to both God and their children. Each of us, as fathers, will have his own way of being a blessing to his children. These short video messages are just my way of sharing Christ with my children, letting them know that I love them, and making sure they understand life is about "faith" not "fear."
I gotta go…
But know this: I am not a professional videographer.
From one father to another, I just hope these videos will be a blessing and an encouragement to you, especially during these difficult times.
To God be the glory, for great things He has done!
YOUTUBE PLAYLIST:
The views expressed in opinion articles are solely those of the author and are not necessarily either shared or endorsed by Black Community News.