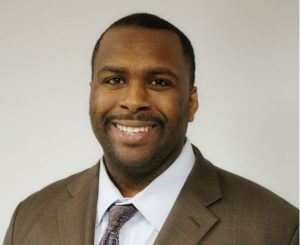 The Georgia Department of Public Health (DPH) withdrew a job offer to Dr. Eric Walsh, a minister in the Seventh Day Adventist church who preached against the theory of evolution and the sin of homosexuality.
Dr. Walsh filed a lawsuit against the state.
Before withholding employment, the DPH asked the doctor to turn over copies of his sermons for review. DHP claimed the offer was withdrawn because Dr. Walsh failed to disclose outside employment.
But the First Liberty Institute, Dr. Walsh's counsel, said the agency's chief of staff told the doctor via phone call that he couldn't "preach that" and work in the public health field.
Now sources reported that Georgia's attorney general has ordered Dr. Walsh to turn over his sermons to the government in a move similar to Houston's lesbian mayor, who asked a group of pastors suing the city to turn over theirs. The mayor eventually rescinded the order after a backlash.
From Todd Starnes of Fox News:
Dr. Walsh said he will not comply with the request.

"No government has the right to require a pastor to turn over his sermons," Walsh said. "I cannot and will not give up my sermons unless I am forced to do so."
…
"He was fired for something he said in a sermon," attorney Jeremy Dys told me. "If the government is allowed to fire someone over what he said in his sermons, they can come after any of us for our beliefs on anything."

Dr. Walsh has assembled a powerhouse legal team comprised of Parks, Chesin & Walbert along with First Liberty Institute, one of the nation's most prominent religious liberty law firms.
For those who don't understand why it's alarming for the government to order pastors to turn over sermons, see the First Amendment.
Starnes quoted Family Research Council president Tony Perkins, who said it's "an alarming display of government intrusion into the sanctity of the church, pastor's study and pulpit. This is something that I would have expected to see in a communist country, not America. Government scrutiny of speech in the pulpit is unconstitutional, and unconscionable."
Perkins has asked the governor to intervene. But you might recall that Nathan Deal, a Republican who used to be a Democrat, rejected the legislature's attempt to protect religious freedom in the state.