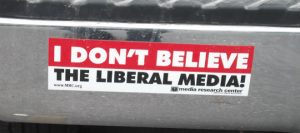 We keep reading that if Donald Trump's personal issues weren't sucking up all the media oxygen, his campaign might get more traction against Hillary Clinton from the WikiLeaks disclosures, but is that really true?
Let's concede that the ongoing allegations against Trump are a distraction and damaging to his campaign. Those matters are being litigated, figuratively and literally, so it is hard to argue that news of these allegations is being suppressed.
But could we please put a pin in this for a minute and look at the Clinton scandals? Despite claims to the contrary, one is not automatically defending or covering for Trump by raising issues of Clinton corruption. Somehow Bill and Hillary Clinton always get a pass on their own misconduct by turning the allegations on their accusers and attributing them to smears by their political opponents, benefiting from an unconscionably protective liberal media phalanx.
So talk about allegations against Trump all you want, but don't use them as a license for Clinton's misconduct, and don't always try to besmirch the character of people seeking accountability from the Clintons by saying they are indifferent to women's claims against Trump.
I'm not indifferent to those claims, but I'm also not going to be deterred from calling out liberal media bias for fear that some on my side will say I'm just flacking for Trump. Nonsense. The issue of Hillary Clinton's corruption is vitally important, as is the role of the liberal media in suppressing it.
The Hill reported that in viewing recordings "of each major network's evening newscasts, which are watched by an average total of 22 million to 24 million people nightly, the newest batch of WikiLeaks revelations was covered for a combined 57 seconds out of 66 minutes of total air time on ABC, NBC and CBS. … On the other hand, allegations from four women of unwanted sexual advances by Trump were covered a combined 23 minutes."
This is what Newt Gingrich and others mean when they complain that liberal media are covering allegations against Trump 24 times as much as those against Clinton. And we wonder why the Clintons are able to skate through their lives with impunity.
Are we to assume from this that allegations against Hillary Clinton are about 4 percent as important as those against Trump on the matter of fitness for office? You can't be serious. So what, then? Why would the liberal networks so shamelessly smother genuinely disturbing allegations against Clinton by highlighting allegations against Trump? Clinton gets a twofer here, a pass on the WikiLeaks bombshells and hyper-focus on claims against her opponent.
Can you imagine how the media would react if the facts were flipped — if the sexual allegations were against Clinton and the Clinton Foundation, email erasure, Benghazi and other scandals were connected to Trump? We would see liberal media in full war mode, and there would be no end to their caterwauling about Trump's corruption and the national security threat that he would pose as president. Note: This hypothetical is not quite fair to Trump because there actually are sexual misconduct allegations against Bill Clinton and ample evidence that Hillary was not just his enabler but an accessory after the fact, in terrorizing Bill's victims. The media have never cared about that. I repeat: My bringing these up doesn't mean I'm excusing behavior Trump may or may not have engaged in. But that's not the point here.
The liberal media aren't stupid. They know their coverage is biased, distorted and outrageously unbalanced. But that doesn't faze them, because they are liberals and the highest ethic is pursuing their shared agenda, no matter how corrupt their means. There is no other rational explanation.
This is one of the things that scare me tremendously about a third Obama term through Hillary Clinton. Liberal media are thoroughly in the tank for these people and are helping them fleece the American people. Look at their brazen apathy concerning the Obamacare premiums debacle, which they are lying about because they want to protect Obama and his agenda, they agree with his and Clinton's goal of single-payer and want to help in advancing this nefarious goal, and, above all, they won't do anything that might decrease Clinton's chances of winning the election.
If the liberal media don't care about their darling presidential candidate's accepting from foreign governments donations to the Clinton Foundation — along with personal gifts on the side, as we're now discovering, for influence (or even possible influence) — if they don't care about Obama and Clinton's self-serving lie that the terrorist attacks in Benghazi were inspired by a video, if they don't care about her commingling government emails with her own emails and recklessly exposing classified information, if they don't care about her intentionally deleting 33,000 emails under subpoena, if they don't care about her and Obama's egregious lies on Obamacare, if they don't care about the targeting of political conservatives by the IRS, if they don't care about Clinton's assuring donors in private that she favors open borders and would protect Wall Street as president while telling the public the opposite, and on and on, can you imagine what kind of free rein Clinton would have if elected?
It's one thing for conservatives to drone on about liberal media bias, which we've done for decades, but have we reached the point that it is becoming a threat to the republic as we have known it?
COPYRIGHT 2016 CREATORS.COM
Photo credit: photolibrarian (Creative Commons) – Some rights reserved

David Limbaugh is a writer, author and attorney. His latest book is "The Emmaus Code: Finding Jesus in the Old Testament." Follow him on Twitter @davidlimbaugh and his website at www.davidlimbaugh.com.
The views expressed in opinion articles are solely those of the author and are not necessarily either shared or endorsed by Black Community News.