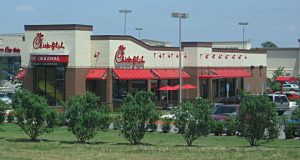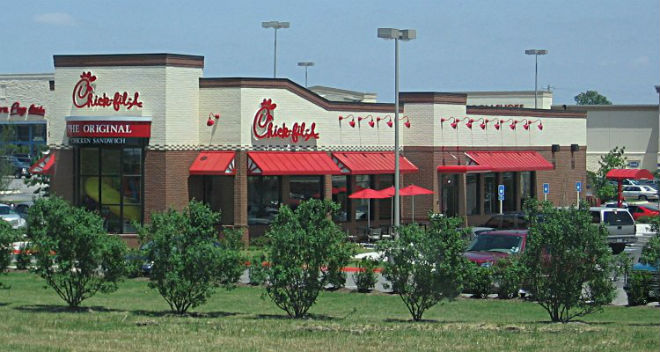 New York City mayor Bill de Blasio asked residents in 2016 to boycott Chick-fil-A, which had expanded in his city, because CEO Dan Cathy believes marriage is the union between only one man and one woman.
The New Yorker called the expansion "creepy." But New York City residents apparently don't have a problem with Chick-fil-A's presence.
Calls for boycotts against the fast-food retailer don't seem to be working, but that hasn't stopped elected officials from attempting to stop the company from opening new restaurants.
San Antonio's city council recently voted to keep the restaurant out of the San Antonio International Airport after it was reported the company gave money to other Christian organizations that oppose homosexual behavior. But that might have been an illegal move. The Texas Tribune reported that Ken Paxton, Texas attorney general, is investigating to determine whether lawmakers violate the U.S. Constitution. An excerpt:
"The Constitution's protection of religious liberty is somehow even better than Chick-fil-A's chicken," Paxton, a Republican, wrote in a Thursday letter to San Antonio Mayor Ron Nirenberg and the rest of the council. "Unfortunately, I have serious concerns that both are under assault at the San Antonio airport."
…
Paxton, himself a Christian conservative who has long billed himself as a crusader for religious liberty, has also asked U.S. Department of Transportation Secretary Elaine Chao to open an investigation into the city's actions. Paxton said in a news release Thursday that federal regulations governing grant money that flows to the San Antonio airport prohibit discrimination.

San Antonio City Councilman Roberto Treviño last week introduced a plan that would approve the airport's efforts to bring eight new vendors to its Terminal A but force it to replace Chick-fil-A, saying he could not support a company with ""a legacy of anti-LGBTQ behavior." Nirenberg voted with Treviño to oust Chick-fil-A from the agreement. Greg Brockhouse, a councilman challenging Nirenberg for mayor, penned a letter to the company apologizing for the city's decision.
Do you like this post? Subscribe to BCN's newsletter for more!