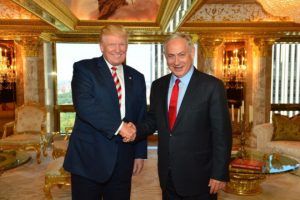 President Donald Trump confirmed he will visit Israel followed by Saudi Arabia at the end of May.
President Trump will meet with Prime Minister Benjamin Netanyahu and Israeli officials as well as travel to various locations in Israel. He will be accompanied by his daughter, Ivanka Trump, and her husband, Jared Kushner, who is the president's special advisor on the Middle East.
Last week, a delegation of 25 landed in Israel to prepare for the president's visit.
This will be President Trump's first official foreign visit as president, a visit he said will center on fighting terrorism.
"My first foreign trip as president of the United States will be to Saudi Arabia, then Israel, and then to a place that my cardinals love very much, Rome… Our task is not to dictate to others how to live but to build a coalition of friends and partners who share the goal of fighting terrorism and bringing safety, opportunity and stability to the war-ravaged Middle East."
Trump will travel to the Vatican to meet with the Pope following his time in the Middle East.
There has been no confirmation whether President Trump will visit with Palestinian officials.
The White House confirmed Trump's meeting with Prime Minister Netanyahu and President Rivlin would center on strengthening US-Israel ties.
"The leaders will discuss a range of regional issues, including the need to counter the threats posed by Iran and its proxies, and by ISIS and other terrorist groups. They will also discuss ways to advance a genuine and lasting peace between the Israelis and Palestinians."
On Thursday, President Trump met with Palestinian Authority President Mahmoud Abbas in Washington. The meeting centered on the peace process, ending violence and terror on the Israeli people and ending one-sided efforts against Israel in the international community, mainly the United Nations.
President Trump stated on the peace process" "I want to see peace with Israel and the Palestinians," he told Reuters in an interview last week. "There is no reason there's not peace between Israel and the Palestinians- none whatsoever."
Photo credit: GPO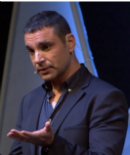 Amir Tsarfati, a Jewish Christian, is the founder and president of Behold Israel, a news site to correct the scarcity in trustworthy reportage on issues and events impacting Israel, and to resolve the uncertainty about who or what to believe.