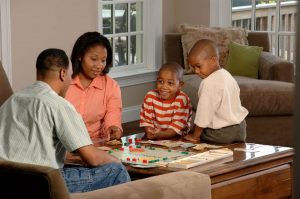 Peter Kirsanow, a black commissioner on the U.S. Commission on Civil Rights, wrote to former president Barack Obama in 2014 after he proposed to grant amnesty by executive action to millions of illegal aliens.
The commissioner warned how amnesty would negatively impact job prospects for black Americans.
Amnesty would "further depress employment opportunities and wages for" blacks, particularly young, low-skilled workers.
No matter how intuitive this idea is, politicians still call for amnesty and rewarding people who've entered and/or remained in this country illegally, at the expense of law-abiding Americans and legal aliens.
The black conservative network Project 21, part of the National Center for Public Policy Research, released a report that showed the cost of allowing illegal aliens to remain in the country. From the Washington Examiner:
A new report that put the cost of illegal immigration at $113 billion a year shows that the burden falls disproportionately on urban blacks who have to pay taxes to fund free services to undocumented aliens and then compete with them for those same programs.

In seeking a "better deal" for black Americans, the report from Project 21, part of the conservative National Center for Public Policy Research, is calling on Congress and the White House to bar illegals from receiving public aid except emergency services and prosecute groups that use federal funds on those in the country illegally.

"Blacks and the working class shouldn't be taxed to pay for illegal immigrants," said Project 21 Co-Chairman Horace Cooper.
Taxpaying Americans and legal immigrants bear the financial and social costs of illegal immigration.
In "Blueprint for a Better Deal for Black America," Project 21 presented problems and recommendations in such areas as black unemployment, compulsory education, and public safety. For example, in a section titled,
"Ending Black Household Subsidization of Non-Citizens," Project 21 recommends the government bar illegal aliens from receiving welfare and ending taxpayers' dollars for social service agencies that provide non-emergency services to illegal aliens.
From the Washington Examiner:
"Much of the funding for these local programs comes from regressive taxes that hit poor and working-class blacks the hardest. This means they actually pay for the privilege of having unlawful immigrants in their neighborhoods. This is unfair, and it should end," he added.

Immigration has again become a political flashpoint as the administration moves to enforce a zero-tolerance policy aimed at illegal crossings. Several liberal black leaders in Congress have gone to bat for the illegal crossers.