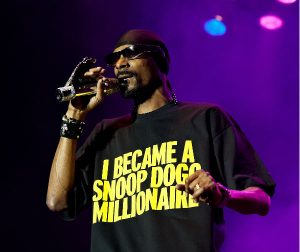 The exciting recent Super Bowl meant that fans paid more attention to the game than to the commercials. But there were some doozies, including the 84 Lumber commercial that sympathetically depicted a Latina mother and her young daughter trying to cross the border and enter America, only to encounter a foreboding wall. Hint, hint: President Trump wants to build a wall on the southern border. But at least two other commercials stood out.
An Audi commercial highlighted the alleged problem of women receiving unequal pay. A male voice says: "What do I tell my daughter? Do I tell her that her grandpa is worth more than her grandma? That her dad is worth more than her mom? Do I tell her that despite her education, her drive, her skills, her intelligence, she will automatically be valued as less than every man she ever meets?" Audi also tweeted: "Women are still paid 21 percent less than men."
It is a lie that women make less money than men for the same work. How do we know? Audi admits it. Turns out, Audi pays its female employees less than its male employees. In response to this inconvenient fact, Audi said: "When we account for all the various factors that go into pay, women at Audi are on par with their male counterparts." Of Audi's six-person management board, there is not a single female. Of Audi's American top-management staff of 14, two are women.
Then there was the T-Mobile spot featuring rapper Snoop Dogg and entrepreneur/domestic-goddess Martha Stewart. Only weeks earlier, Snoop Dogg — using language you definitely wouldn't hear in a Super Bowl ad — threatened to ridicule any black person who agreed to perform at President Donald Trump's inauguration. To people like Snoop Dogg, blacks who support Trump, like Dr. Ben Carson, Trump's pick for secretary of the Department of Housing and Urban Development, are sellouts. A black writer for The Daily Beast slammed Carson in a piece titled: "Ben Carson Was a Role Model for Black Teens Until He Sold Out to the Right."
Most rap music is purchased by white teens living in the suburbs. In 2004, Mediamark Research estimated the percentage of rap bought by whites at 60 percent. If most of the buyers of rap are white, doesn't this mean rappers like Snoop are performing for whites? Doesn't this make him every bit the "sellout" that he considers Carson?
In Snoop Dogg's music, he routinely uses derogatory words to describe women. He wrote and starred in a self-titled X-rated porn film. He romanticizes drugs. Where are the angry feminists when we need them? Meanwhile, Republican Carson, raised in poverty by a single mom, who talks about the importance of family, education and hard work, is to be demeaned and dismissed as an Uncle Tom.
A common theme of rap is racial oppression and victimization in America, a country that supposedly persecuted blacks. In the case of Snoop Dogg, whose real name is Calvin Broadus, it's a rather charmed persecution. In 1996, Broadus and a bodyguard stood trial for murder. The victim was a reputed gang member who also happened to be black.
A Los Angeles jury acquitted both defendants of murder but could not reach a verdict as to whether the two had committed voluntary manslaughter and whether Broadus had committed conspiracy after the fact by allegedly attempting to destroy evidence. As to the manslaughter charge, the jury foreman said the last vote was 9-3 but refused to say whether the vote was 9-3 in favor of acquittal or conviction. So, at the very least, three jurors believed the future pitchman for products like T-Mobile and Chrysler had committed manslaughter. A $25 million wrongful death lawsuit filed by the victim's family was settled "amicably."
Stewart, it should be noted, was convicted of felony charges of conspiracy, obstruction of an agency proceeding and making false statements to federal investigators. She lied to the FBI in connection with an insider-trading investigation and served five months in a federal prison.
T-Mobile clearly believes in second chances.
As to the Super Bowl, Lady Gaga gave a patriotic halftime performance mostly devoid of politics. During the playing of the national anthem, no one took a knee. The balls appeared to be properly inflated. The New England Patriots, down 25 points, overcame the largest deficit in Super Bowl history to win in the final play of the first-ever Super Bowl overtime game. It was enough to make one forget about the annoying commercials. Almost.
COPYRIGHT 2017 LAURENCE A. ELDER
DISTRIBUTED BY CREATORS.COM
Photo credit: By gcardinal from Norway – Snoop Dogg, CC BY 2.0, Wikimedia Commons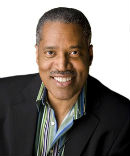 Larry Elder is a best-selling author and radio talk-show host. To find out more about Larry Elder, or become an "Elderado," visit www.LarryElder.com. Follow Larry on Twitter @larryelder.
The views expressed in opinion articles are solely those of the author and are not necessarily either shared or endorsed by Black Community News.