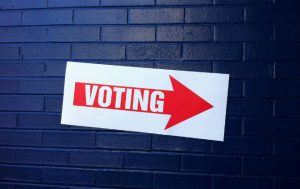 A three-judge panel of the U.S. Court of Appeals for the Fifth Circuit last September temporarily stayed a lower court's ruling to bar Texas from requiring residents to present a government form of photo identification before voting.
The two judges who ruled in the state's favor contended that it was likely the state would succeed on the merits.
The law was a watered-down version of one passed in 2011. Lawmakers had modified it after a court ruled that it penalized minority voters, whom the court apparently thought couldn't or wouldn't obtain a driver's license like everyone else.
Now the panel ruled that the law is fixed and Texas can enforce it. From the Washington Times:
Texas Attorney General Ken Paxton hailed the ruling.

"The court rightly recognized that when the Legislature passed Senate Bill 5 last session, it complied with every change the 5th Circuit ordered to the original voter ID law," he said. "Safeguarding the integrity of our elections is essential to preserving our democracy."

The new law includes a longer list of ID options that are acceptable for voting purposes, allows people to use expired identification for even longer and requires mobile dispensaries to dole out election identification documents to those who might not otherwise have a valid ID for voting purposes.

A lower court had ruled that because the original law was illegal, and the new version updates the old law, it doesn't eliminate the original discrimination "root and branch."
Photo credit: justgrimes (Creative Commons) – Some rights reserved