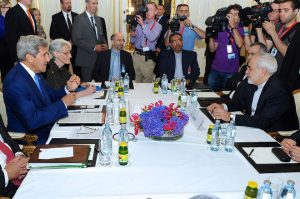 Reports surfaced from German media Thursday that Iran tested a cruise missile capable of carrying nuclear warheads.
According to the German newspaper Die Welt, which cited German and foreign intelligence reports, Iran tested a "Sumar" missile capable of carrying nuclear warheads, a direct violation of U.N. Resolution 2231 as well as of the nuclear deal made between world powers and the United States.
According to reports Tuesday and following confirmation by the Trump Administration, Iran carried out a medium-range ballistic missile test on Sunday east of Tehran in the region of Semnan. The missile was reportedly manufactured and built in Iran.
Consistent with reports from earlier this week, the missile tested is capable of reaching up to 3,000 kilometers, but the missile failed after 600 km. Iran officially confirmed on Wednesday that it did, in fact, carry out the missile test.
Both the United States and Israel continue to press for emergency council with the United Nations Security Council. Israel's Ambassador to the United Nations, Danny Danon, said this about Iran's missile testing: "Iran has again violated Security Council resolutions and again revealed its true intentions. The international community must not bury its head in the sand and ignore the Iranian aggression," referring previous violations in March and in May.
In May of 2016, Iran reported that it successfully tested a medium-range ballistic missile, reportedly capable of reaching over 1, 240 miles. Previously in March, Iran tested two ballistic missiles with "Israel must be wiped out" written on the missiles.
Iran continues to deny that its missile program violates the U.N. ban or nuclear deal in any capacity. In a press conference between Iran's Foreign Minister Mohammad Zarif and French Foreign Minister Jean-Marc Ayrault on Tuesday, Zarif stated that the "missile issue is not part of the nuclear deal. As all signatories to the nuclear deal have announced, the missile issue is not a part of the deal… Our ballistic missile was designed to carry a normal warhead in the field of legitimate defense. He added that Iranian missiles are "not capable of carrying nuclear warheads."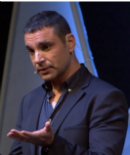 Amir Tsarfati, a Jewish Christian, is the founder and president of Behold Israel, a news site to correct the scarcity in trustworthy reportage on issues and events impacting Israel, and to resolve the uncertainty about who or what to believe.