The Democrat Party has a history of taking black voters for granted — and the 2020 presidential election is shaping up to be no different.
Only six Democrat presidential candidates were even on the agenda for the recent "Westside Pride" Black Community Summit in Las Vegas, and half of them didn't even show up. Former Vice President Joe Biden, Senator Cory Booker, and Mayor Pete Buttigieg were all noticeably absent from the event.
While Biden sent a surrogate, Democrat Representative G.K. Butterfield of North Carolina, to represent him on the stage, the Buttigieg Campaign reportedly cancelled the appearance of its own surrogate at the last minute, while Sen. Booker sent a video message apologizing that he was unable to be there in person.
Of course, this isn't the first time that the Democrat presidential hopefuls have behaved as if they've already won the black vote.
Buttigieg's website had an unremarkable plan to combat racial inequality in America, headed with a generic photo of a smiling black woman. Then, just hours before his surrogate was to speak at the Black Community Summit, his campaign had to take the picture down. It turns out it was a stock image from Kenya.
What does that say about how the Buttigieg campaign and its perception of black Americans? Did they just google "happy black people?"
There's also the temper tantrum that Sen. Harris threw when a historically black college in South Carolina honored President Trump during a recent criminal justice forum. Harris had been slated to participate in the bipartisan event, but withdrew in a huff and held her own competing event to protest the school's decision to give the President an award for his advocacy of the landmark FIRST STEP Act.
The "Westside Pride" event wasn't even the first time Democrats have come under fire for delegating surrogates to handle outreach to the black community.
Well-known radio host Charlamagne Tha God said it best when he condemned Biden for overlooking African American voters, blasting the former vice president for brushing off an opportunity to appear on the show and offering to send a surrogate in his place.
"I think Joe Biden might be suffering from that same white entitlement and privilege and ego where he's just that old-school white male who feels like, 'Hey, man, they need me, I don't need them,'" Charlamagne said in September, adding that sending surrogates to represent him in front of black voters is "not respect."
But the blatant disrespect doesn't end there — every single Democrat candidate is pledging to repeal policies that have produced unprecedented prosperity for African Americans. Thanks to President Trump's pro-growth economic agenda, including middle-class tax cuts and regulatory restraint, the black unemployment rate has repeatedly reached record lows, falling to just 5.5 percent in September.
Black voters have a clear choice in the 2020 presidential election — we can either reward a political party that has taken our support for granted, or we can back a President who has done more to empower our community than any of his predecessors.
Photo credit: justgrimes (Creative Commons) – Some rights reserved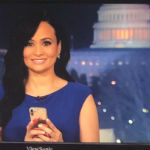 Katrina Pierson is a senior adviser for Donald J. Trump for President Inc.
The views expressed in opinion articles are solely those of the author and are not necessarily either shared or endorsed by Black Community News.
Do you like this post? Subscribe to BCN's newsletter for more!