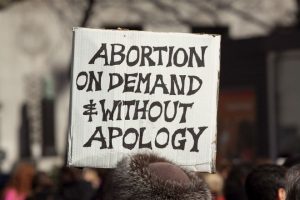 The House of Representatives is set to vote on rolling back one of Obama's final executive orders that circumvented the will of the people.
The Washington Examiner reported that lawmakers will vote next week on a bill that would free the states to stop tax dollars from going to organizations that kill the unborn.
Several states sought to block funding to the organization that kills unborn babies, but Obama basically overruled these decisions and implemented regulations that prohibited states from blocking funds to organizations that provide family planning and preventive services — even if they kill babies.
But that all could change. An excerpt:
Next week, the House plans to use the Congressional Review Act to repeal that Obama regulation — a first salvo in their fight to roll back Obama's legacy on abortion.

According to congressional aides, the vote is scheduled for late next week and will specifically axe Obama's Title X rule. During his final weeks in office, Obama finalized the regulation, explicitly barring states from pulling federal grant money from clinics that provide abortion.
"The federal government should not be sending taxpayer dollars to abortion providers, and it shouldn't force states to do so either," House Majority Leader Kevin McCarthy said in a statement. "Overturning this regulation from the Obama Administration not only allows states to freely choose pro-life policies, but will protect the lives of the weakest and least powerful among us."
The Washington Examiner noted that Republicans are a majority in half the states, which bodes well for pro-lifers' efforts to lobby the government to defund Planned Parenthood.
Photo credit: Dave Bledsoe (Creative Commons) – Some rights reserved