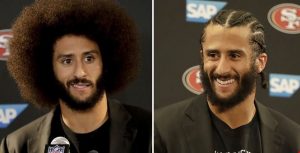 GQ magazine named former NFL quarterback Colin Kaepernick its 2017 "Citizen of the Year." In doing so, GQ overlooked NFL Houston Texans' J.J. Watt, who raised some $37 million for hurricane relief. Many of Kaepernick's supporters liken his protest to that of boxer Muhammad Ali, who refused to be inducted into the military. The comparison is not well-taken.
For whatever reason, Kaepernick chose not to give the magazine an interview, passing up an opportunity to clearly explain the purpose of his protest. At first, Kaepernick insisted his protest was about the alleged epidemic of police brutality against blacks. Shortly after he started his protest, Kaepernick said: "There's a lot of things that need to change. One specifically is police brutality. There's people being murdered unjustly and not being held accountable. The cops are getting paid leave for killing people. That's not right."
Contrast this with Muhammad Ali's protest. He argued that his religious beliefs made him a conscientious objector who ought not be forced to join the military. In doing so, Ali faced up to five years in prison and was stripped of his ability to fight in the U.S. for more than three years, his prime years as an athlete. While the heavyweight title-holder avoided prison during his appeals process — that ended up in the Supreme Court — he was forced to hand over his passport, which prevented him from fighting overseas, as well.
Banned from boxing and stripped of his world heavyweight title, Ali argued his case on the road, speaking at a number of colleges and universities, where he repeatedly stated that he would rather abide by his religious convictions rather than violate them in order to make money. Martin Luther King Jr. urged his followers to "admire (Ali's) courage. He is giving up fame. He is giving up millions of dollars to do what his conscience tells him is right."
By contrast, Kaepernick wants to have it both ways. The NFL allows players to stand or not, depending upon their own choice. So the league actually gives players permission to stand or not to stand for the national anthem. In Ali's case, his refusal to join the military cost him the ability to earn a living in his chosen profession.
The Supreme Court eventually sided unanimously with Ali, ruling that the appeal board failed to properly specify the reason why Ali's application for a conscientious-objector exemption had been denied. The ruling required Ali's conviction to be overturned, and the court said the record shows that Ali's "beliefs are founded on tenets of the Muslim religion as he understands them." After his Supreme Court victory, Ali could have sued for lost wages, arguing that he was illegally forbidden from working as a fighter. Ali refused, arguing that he would rather look ahead then exact revenge.
Kaepernick, on the other hand, filed a grievance against the NFL, claiming the owners "colluded" against hiring this mediocre-quarterback-turned-locker-room distraction.
What about the merits of Kaepernick's argument? Is there an epidemic of police brutality against blacks? The answer is no.
According to the Centers for Disease Control, police shootings against blacks have declined almost 75 percent since 1968. Of the 963 people shot and killed by police in 2016, 233 were black, and 466 were white. Most people could not name a white person killed by the police because the media are far less interested in a white person killed by a cop than a black person killed by one. Last year, a grand total of 17 unarmed blacks were killed by the police, according to The Washington Post. Contrast this with the approximately 6,000 to 7,000 blacks killed annually, almost all — as many as 90 percent — by other blacks. Where is Kaepernick on the fact that the No. 1 cause of preventable death for young blacks is homicide, while the No. 1 cause of preventable death for young white men is "unintentional injuries," or accidents?
 San Antonio Spurs coach Gregg Popovich, who supports Kaepernick, said: "It's easier for white people because we haven't lived that experience. It's difficult for many white people to understand the day-to-day feeling that many black people have to deal with. …
"When somebody like Kaepernick brings attention to this, and others who have, it makes people have to face the issue because it's too easy to let it go because it's not their daily experience. If it's not your daily experience, you don't understand it."
As to Popovich's assertion about the "day-to-day feeling that many black people have to deal with," what of the 1997 Time/CNN poll that found 89 percent of black teens found little or no racism in their day-to-day lives? And more black teens than white teens agreed that "failure to take advantage of available opportunities" was a bigger problem than racism. And this was 20 years ago, before the election and re-election of a black president.
Kaepernick's protest was bogus from the start, and it only helped to create greater unnecessary tension between the black community and the police. "Citizen of the Year," indeed.
COPYRIGHT 2017 LAURENCE A. ELDER
DISTRIBUTED BY CREATORS.COM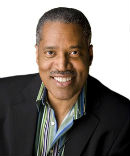 Larry Elder is a bestselling author and radio talk-show host. To find out more about Larry Elder, or become an "Elderado," visit www.LarryElder.com. Follow Larry on Twitter @larryelder.
The views expressed in opinion articles are solely those of the author and are not necessarily either shared or endorsed by Black Community News.