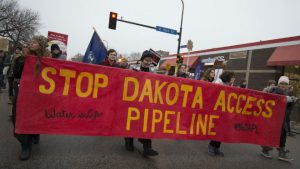 This week, the energy ministers of petrostates around the world gather—yet again—in Vienna for the semi-annual OPEC meeting—an absurd confab in which the holders of the world's cheapest and largest oil reserves discuss how they can manage global oil supply to their benefit. Let this meeting serve as a reminder to us in the United States that although our energy security has improved, there is far more to be done to protect us from the machinations of this cartel, and the other economic and security consequences of our oil dependence.
In the short amount of time since he took office, President Trump has stayed true to the commitment he outlined in his America First Energy Plan to maximize the use of American resources. Through the Executive Orders to reverse offshore drilling and revive key pipeline projects, among others that tackle overregulation and prioritize infrastructure, President Trump has strengthened the hand of U.S. oil producers in the global market. Given the strategic value of oil, these measures bolster both our economy and national security.
These achievements will open up more sites from which we can produce oil, as well as ensure domestic petroleum is transferred swiftly to the refining hubs where it is most needed—particularly through vital pipeline projects such as Dakota Access. These actions will not only maintain America's status as a major global oil producer, but also assure our status as a leader in the petrochemical industries that turn petroleum into products that power our modern lives.
The White House is making the right moves, but to fulfill the second part of its America first energy pledge to free us from dependence on foreign oil, we must seize the opportunity to achieve a goal voiced by every president since the 1973 OPEC oil embargo and sever this dependence for good. This requires us to not only examine the supply side that feeds our energy dependence, but also focus on policies that reduce our demand. Nowhere is this demand more keenly felt than in our vast transportation system, 92 percent of which currently relies on oil.
Although the current low oil prices are kind to consumers, the price crash of recent years—driven in part by OPEC's effort to undermine shale and boost its market share—hit the U.S. energy industry hard, with hundreds of companies entering bankruptcy and thousands of jobs lost. In addition, the low prices worldwide cooled investment in future production that maintains oil supplies. This lack of investment gives many industry watchers cause for concern. Investment fell by an unprecedented $300 billion across 2015 and 2016 leading to what some analysts are already calling a "decade of disorder" in the 2020s, amid supply-demand mismatches and a wave of potential geopolitical uncertainties that could exacerbate them.
President Trump's orders to reopen offshore drilling and revive key pipelines are positive steps toward mitigating this disorder, as they will give the U.S. more supply options and improve the country's delivery capacity going forward. But they are not enough. Oil is a globally-priced commodity, meaning that no matter how much oil we produce, America will always remain vulnerable to oil price volatility—especially as the U.S. consumes one-fifth of the world's daily supply.
To counter our reliance on oil, and the unfree market for petroleum, we must not only bolster our supply but also be open to innovative ways to reduce our economy's utter dependence on this commodity. Fuel economy standards can help us to get more out of the oil we do consume. The Trump administration's decision to revisit the standards locked down at the last minute by Obama and his team gives us a chance to do that, but they are complicated by competing and conflicting regulations as well as the fact that emerging vehicle technologies like driverless cars aren't measured by current rules. If all stakeholders, including California, the car companies, and President Trump, can collaborate on designing the future of these standards, we can have the regulatory certainty the automakers want while reducing our oil dependence more effectively, and insulating ourselves from OPEC and petrostates.
Second, continuing America's proud tradition of producing cutting-edge research and innovation must remain a priority. Research and development for advanced American fuels, such as electricity, natural gas, or hydrogen, will lower costs, improve their scalability and give consumers choice in how they fuel up.
It is these alternatives that will help the U.S. limit its exposure to the oil market and volatile prices, which can be affected by any number of disruptions, ranging from hurricanes at home to violent uprisings in oil-producing countries. Working to reduce our dependence on oil will ensure we finally have a transportation system that serves our national interest, without depending on oil supplies from countries that don't share our interests to keep our economy moving.
Photo credit: Fibonacci Blue (Creative Commons) – Some rights reserved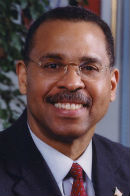 Ken Blackwell is former Domestic Policy Advisor to the Trump Transition Team and an advisor to Securing America's Future Energy. He is a Fellow at the National Academy of Public Administration in Washington, D.C.
The views expressed in opinion articles are solely those of the author and are not necessarily either shared or endorsed by Black Community News.