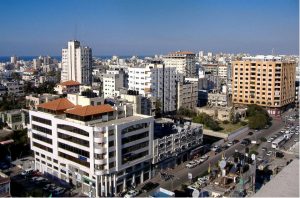 The United States confirmed it is withholding $65 million in aid to the United Nations Relief Works Agency for Palestinian refugees (UNRWA) for 2018.
The U.S. State Department confirmed it would withhold half of its designated $125 million for 2018, calling on other nations to contribute more to the organization.
Heather Nauert, spokeswoman for the State Department, addressed the development during a press briefing on Tuesday.
"We committed a voluntary contribution of $60 million for 2018 so far. This will be divided into tranches. Sixty million is what we have indicated as the first available tranche." Nauert explained that the funds would be used "to sustain schools and health services to ensure that teachers and also health care providers can be paid their salaries," as well as in order to assure programs would not be shut down given lack of funds.
She confirmed that the $65 million "will be held for future consideration," clarifying that it is "money that's being frozen at this time. It's not being canceled. It's just being held for future consideration."
Nauert confirmed that the U.S. will be closely monitoring the UNRWA, emphasizing that the Trump administration wants to "see some revisions made in how UNRWA operates," and to assure "that the money is best spent and best spent so that people can get the services, whether it's school or the health care services, that they need."
Nauert reiterated both President Trump and U.S. Ambassador to the U.N. Nikki Haley that withholding of funds is "not aimed at punishing anyone. The United States Government and the Trump Administration believe that there should be more so-called burden sharing to go around."
The U.S. gave the UNRWA a total of $368,429,712 in 2016. President Trump promised to cut American foreign aid to countries that "vote against us" at the U.N. General Assembly special emergency session in December.
"They [U.N.] take hundreds of millions of dollars and even billions of dollars, and then they vote against us. Well, we're watching those votes. Let them vote against us. We'll save a lot. We don't care. People are tired of the United States- people that live here, our great citizens that love this country- they're tired of this country being taken advantage of, and we're not going to be taken advantage of any longer."
Hanan Ashrawi, a senior member of the Palestinian Liberation Organization, accused the Trump administration of again proving its "complicity with the Israeli occupation," accusing the U.S. government of "targeting the most vulnerable segment of the Palestinian people and depriving refugees of the right to education, health, shelter and a dignified life."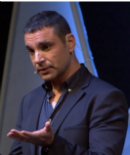 Amir Tsarfati, a Jewish Christian, is the founder and president of Behold Israel, a news site to correct the scarcity in trustworthy reportage on issues and events impacting Israel, and to resolve the uncertainty about who or what to believe.