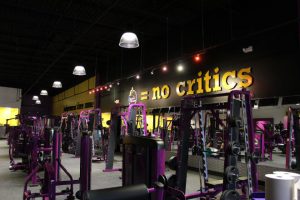 When Yvette Cormier saw a man in a Planet Fitness women's locker room, she told other women in the gym about it and said they were not safe. Planet Fitness hadn't warn her about a policy that violated women's privacy to accommodate men pretending to be women.
The company terminated Cormier's membership, claiming she violated their so-called judgment-free zone, although they had no problem judging her.
In her lawsuit against Planet Fitness in Michigan, Cormier said the company violated her rights by failing to disclose the "transgender" policy and canceling her membership because she spoke out against it.
A circuit court dismissed her lawsuit, and the appeals court confirmed that decision. Cormier appealed to the Michigan Supreme Court. The court reversed the appeals court this week and ruled that Cormier can continue her suit against Planet Fitness.
The court contended that Cormier was a member of the gym when she found about about the unwritten rule and faced a financial penalty if she canceled early.
"Plaintiff's actions indicate that she strongly preferred a locker room and a restroom in which individuals who are assigned biologically male are not present, and it is thus reasonable to infer that defendants' failure to inform plaintiff of the unwritten policy affected her decision to join the gym."
Photo credit: Peter Hale (Creative Commons) – Some rights reserved