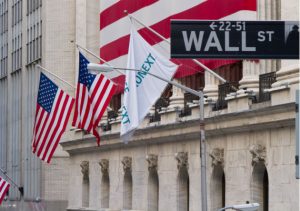 When I read that the economy is growing strongly, it makes me happy.
But in politics, good news is not enough. You have to decide who gets credit for it.
President Ronald Reagan, no ordinary politician, kept a plaque on his desk that said, "There is no limit to what a man can do or where he can go if he does not mind who gets the credit."
Nevertheless, a good deal of the discussion surrounding the news that the economy grew hugely in the second quarter this year — 4.1 percent — has been about how much credit President Donald Trump deserves.
Paul Krugman, the very left-wing Nobel prize-winning economist, for whom there is nothing Trump can do that is good for the American people, dismissed this great economic news in his New York Times column, calling it a "nothingburger."
I think it's more than a "nothingburger" to the many finding their way back into the workforce because of a brisk economy growing at a pace we haven't seen in years.
The Wall Street Journal now reports that "Americans looking to land a first job or break into a dream career face their best odds of success in years."
According to the report, companies trying to hire in a labor market that is now very tight are loosening the requirements that they once sought in job applicants.
Thirty percent of job postings now require, at minimum, a college degree. This is down from 34 percent from 2012. Now, 23 percent of entry-level jobs require three or more years of work experience. This is down from 29 percent in 2012.
The drop in work requirements puts 1.2 million jobs "in closer reach to more applicants," per The Wall Street Journal story.
Now this same Krugman wrote a piece a few weeks back in The New York Times: "The G.O.P.'s War on the Poor."
Krugman is unhappy about Republican proposals to add work requirements to welfare programs like Medicaid. Which, I think, is a great idea.
But the point here is that the best answer for those on welfare who can work is a job. And that the best anti-poverty program is a growing, robust economy.
More jobs and opportunity is the "nothingburger" that is now being served up to millions of Americans.
Now there's the question about how much credit Trump and the Republican Congress can take for this.
We know what Krugman thinks. But there are also distinguished economists who share with Trump the conviction that the economy is recovering because of the tax cuts and deregulation measures that have been put in place over the last year and a half.
It is worth looking at the Economic Freedom of the World Index, published annually by the Fraser Institute in Vancouver, Canada. The index measures economic freedom in 159 countries around the world, using 42 different parameters.
The index is important because it correlates extremely strongly with economic growth. Countries that score the best grow the fastest.
In 2000, the U.S. was No. 4 out of 159 countries. By 2014, the U.S. dropped to No. 14. Scores regarding the size of our government, our legal system and business regulation all deteriorated. This correlated with the slowdown in growth and the very slow economic recovery.
These are all the areas that Trump is fixing. So it's no surprise that the economy is recovering.
I don't have a Nobel Prize in economics. But I'm ready to give President Trump and Republicans the credit. Contrary to a GOP "war on the poor," I'd say, with an abundance of new jobs, and historically low unemployment rates for blacks and Hispanics, the GOP is leading a new economic renaissance for the poor and all working Americans.
COPYRIGHT 2018 STAR PARKER
DISTRIBUTED BY CREATORS.COM
Photo credit: By Carlos Delgado, CC BY-SA 3.0, Link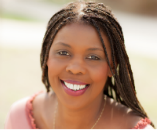 Star Parker is the founder and president of the Center for Urban Renewal and Education. Contact her at www.urbancure.org.