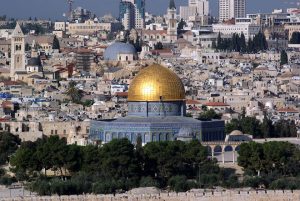 President Donald Trump's Middle East delegation arrived in Israel on Tuesday as part of a Middle East tour in efforts to push forward with the peace process.
The delegation, led by Jared Kushner, special adviser to President Trump, includes Jason Greenblatt, special Representative for Foreign Affairs, and Dina Powell, Deputy National Security Adviser.
The delegation will meet with Prime Minister Benjamin Netanyahu in Jerusalem as well as with Palestinian Authority (PA) President Mahmoud Abbas in Ramallah. As with all meetings surrounding the peace process, little details will be released to the press.
Kushner traveled to the Persian Gulf on Tuesday, where he met with Saudi Prince Mohammed bin Salman in Jeddah. Their meeting centered on the peace process. Following their time in Israel, the delegation will continue to meetings scheduled in the United Arab Emirates, Egypt, Jordan, and Qatar.
The White House announced the delegation's visit to the region last week, reporting that the meetings are to "enhance the chances for peace, all parties need to engage in creating an environment conducive to peacemaking while affording the negotiators and facilitators the time and space they need to reach a deal."
In a meeting last Sunday with the head of Israel's main left party, Meretz, Abbas stated that despite meeting with Trump's envoys "about 20 times since the start of his tenure… Each time, they have emphasized their commitment and allegiance to the two-state solution and to the cessation of building in the settlements. I have urged them to say the same thing Netanyahu, but they have refrained from doing so. I am not sure what this means with regard to the continuation of the talks or with regard to the results of the upcoming visit…" He added: "I don't understand how they are going to conduct themselves with us, given that within their own nation, the administration is in chaos."
It is Trump's second delegation to the Middle East. Kushner visited Israel mid-July with David Friedman, American Ambassador to Israel, and Greenblatt. All three met with Saeb Erekat, senior Palestinian official and head negotiator for the PA, as well as Majid Faraj, PA Intelligence Chief, and Mohammed Mustafa, head of the Palestinian Fund. The meeting reportedly focused on main topics for negotiations, including Jerusalem, security, borders, settlements, energy, water, and Palestinian refugees.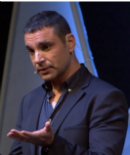 Amir Tsarfati, a Jewish Christian, is the founder and president of Behold Israel, a news site to correct the scarcity in trustworthy reportage on issues and events impacting Israel, and to resolve the uncertainty about who or what to believe.