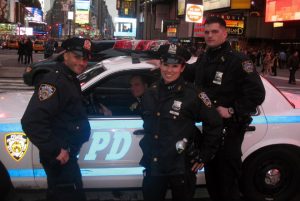 On the heels of the new Attorney General Jeff Sessions's swearing in came more executive action sure to enrage liberals even more.
The Washington Examiner reported that President Donald Trump has signed three new executive orders that include protection for police officers.
Two of the orders "established a task force on crime reduction and public safety and instructed the Justice Department to implement a plan to 'prevent violence against federal, state, tribal and local law enforcement officials.'"
Excited to read the new #ExecutiveOrders designed to protect police and society. #DOJ #POTUS #Trump https://t.co/sVw5mqTia4

— David J. Bruno (@DBrunoEsq) February 9, 2017
The timing of this announcement is no coincidence. President Trump, who campaigned on "law and order," made his commitment to fulfilling that promise clear.
MOMENTS AGO: @POTUS Signs Three New Executive Orders….Return of The Rule of Law in America. #tcot pic.twitter.com/WhqjKNFYRz

— John Betts (@JohnFromCranber) February 9, 2017
"There are a lot of things that we need to do," Attorney General Sessions said. "We have a crime problem … We need to end that lawlessness that threatens the American people."
Photo credit: Inventorchris (Creative Commons) – Some rights reserved