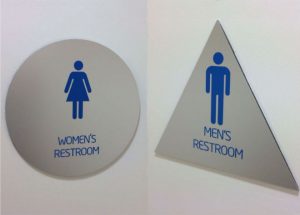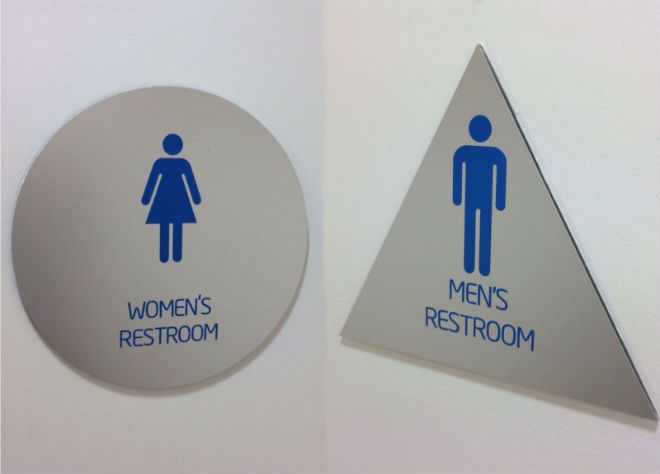 Did the righteous indignation of customers who oppose Target's "transgender" restroom scheme lead to its decision to spend $20 million to add single-occupancy restrooms to all its stores?
From the Wall Street Journal:
Target's finance chief Cathy Smith said the move is a response to feedback from customers voicing displeasure over the company's bathroom policy. She added the customer discontent hadn't had a material impact on sales. CEO Brian Cornell had promised to roll out family restrooms earlier this year and defended the company's stance on diversity.
The source reported that most of Target's stores have such restrooms already, but the retailer will make the changes at the other locations.
Anyone familiar with the homosexual lobby knows this single-occupancy plan might backfire. They seek to normalize this lifestyle and suppress dissent, to force others to pretend a man who "feels" like woman is a woman and support his "right" to walk into the women's restrooms. They want the behavior front and center, not hidden away. How long before someone complains that the very existence of single-occupancy restrooms amounts to "segregation" and perpetuates the stigma against "transgender" people?
In any case , it seems "transgender" people can still use opposite-sex restrooms in the stores.
Target's attempt to placate customers who care about modesty, privacy, and safety doesn't satisfy the president of the organization that started the petition against the retailer.
"If the majority feel uncomfortable, they will have to go into the single-stall bathroom," American Family Association president William Wildmon said. "Transgender individuals should have to use the single-stall if they feel uncomfortable using the facilities assigned on their birth certificate."
Customers who oppose Target's politically correct preening should continue to boycott, but if some feel compelled to shop there, they and their children will have to option to avoid seeing opposite-sex people in private facilities.
Photo credit: Intel Free Press (Creative Commons) – Some rights reserved