Prime Minister Netanyahu congratulated Donald Trump on becoming the 45th President of the United States Wednesday.
The Prime Minister's Office released an official statement by Prime Minister Netanyahu.
"I congratulate Donald Trump on being elected the 45th president of the United States of America. President-elect Trump is a true friend of Israel and I look forward to working with him to advance security, stability and peace in our region. I am confident President-elect Trump and I will continue to strengthen the alliance between our two countries and bring it to greater heights. The ironclad bond between the U.S. and Israel is rooted in shared values, buttressed by shared interests, and driven by a shared destiny."
Israel's Deputy Foreign Minister Tzipi Hotovely also congratulated the President-elect, referring to Trump's commitment to move the American Embassy from Tel Aviv to Jerusalem. She stated Wednesday morning
"The alliance between Israel and the U.S. is stronger than ever, especially given regional dynamics. The best way to kick off this new relationship would be to move the American Embassy to Jerusalem."
In September during a meeting between Netanyahu and Trump in New York, Trump confirmed that as president he would "recognize Jerusalem as the undivided capital of the State of Israel," his campaign then releasing the statement that "Trump acknowledged that Jerusalem has been the eternal capital of the Jewish people for over 3,000 years, and that the US, under a Trump administration, will finally accept the long-standing congressional mandate to recognize Jerusalem as the undivided capital of the state of Israel."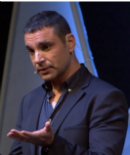 Amir Tsarfati, a Jewish Christian, is the founder and president of Behold Israel, a news site to correct the scarcity in trustworthy reportage on issues and events impacting Israel, and to resolve the uncertainty about who or what to believe.