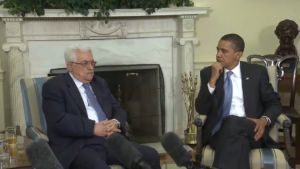 President Obama quietly released $221 million to the Palestinian Authority in one of his last acts as President of the United States.
Obama released the funds, which were blocked by GOP members of Congress, to the Palestinian Authority just hours before President Donald Trump's inauguration on Friday. Only very few knew of the transfer, including Secretary of State, John Kerry.
The funds were part of the U.S. Agency for International Development and had been blocked by the Rep. Kay Granger of the House of Appropriations Committee and Rep. Ed Royce, chairman of the House Foreign Affairs. The funding was for the Palestinian Authority for 2015 and was blocked as the Palestinians were seeking membership international organizations to take unilateral actions against the State of Israel in lieu of direct negotiations.
Obama also released $6 million in foreign affairs spending that includes $4 million designated for climate change programs and an additional $1.25 million for United Nations organizations.
In 2012, Obama previously released $200 million in blocked funds to the Palestinian Authority whilst the Authority was taking unilateral actions at the United Nations.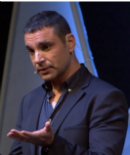 Amir Tsarfati, a Jewish Christian, is the founder and president of Behold Israel, a news site to correct the scarcity in trustworthy reportage on issues and events impacting Israel, and to resolve the uncertainty about who or what to believe.