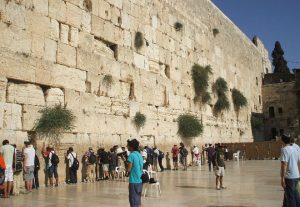 President Donald Trump said Israel would have to pay a "higher price" in peace negotiations with the Palestinian Authority following the United States' embassy move to Jerusalem.
Speaking at a rally in West Virginia Tuesday night, Trump addressed his upcoming peace plan for Israel and the Palestinians, referring to his historic embassy move as "the toughest part of the negotiation, off the table."
Referring to failure by previous American presidents to recognize Jerusalem as Israel's capital, he said, "I understand now what happened… Because many many presidents said 'we are going to do it'… politicians. They don't do it. And I now understand why many, many presidents before me said they were going to do it and didn't do it, because I was inundated with calls from foreign leaders, every country [saying] 'don't do it!'" He added that he approved it. "It should have been done years ago."
Referring to the peace process as the "toughest deal of all deals," the President spoke of prior peace talks always failing as "they never got past Jerusalem becoming their capital, so I said let's take it off the table."
Trump said Israel "won a very big thing,"and that the Palestinians in return will get "something very good. Let's see what happens."
Amir will address this and much more in his next Middle East Current Events Update. Tune in on Saturday, August 25, 2018, at 9 p.m. The update will be added to Youtube following.
Photo credit: By Marek69 – Own work, CC BY-SA 3.0, Link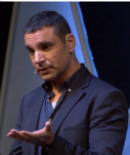 Amir Tsarfati, a Jewish Christian, is the founder and president of Behold Israel, a news site to correct the scarcity in trustworthy reportage on issues and events impacting Israel, and to resolve the uncertainty about who or what to believe.